Who Can You Trust in Statesville to Help You With Your Hearing?
Imagine a world without sound, or only garbled sounds. You'd miss a lot! Imagine what you'd miss hanging out with friends, having dinner with your family, playing with your kids or grandkids—even hearing the birds in your yard.
Which is why we are committed to helping you improve your hearing and get more out of life.
Hearing plays such a crucial role in your overall health and well-being – from helping to prevent dementia to keeping you connected to your family. We are dedicated to restoring your ability to hear. Meet Piedmont Hearing & Balance Center's team.
Meet the Team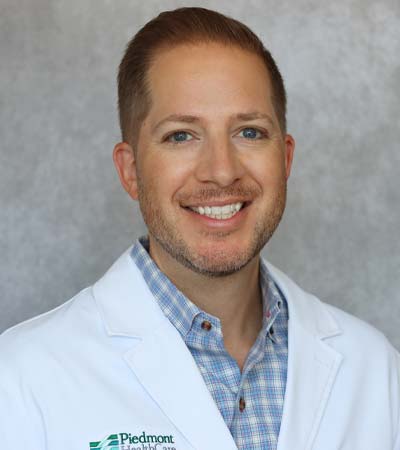 David Richardson Au.D., F-AAA, CCC-A
Doctor of Audiology
Dr. Richardson has been providing full time Audiology services for Piedmont HealthCare Head, Neck and Ear (Dr. Deddens, Dr. Landau, and Dr. Natili) since 2003. He specializes in the evaluation and management of auditory and vestibular related disorders from pediatric to geriatric.
Dr. Richardson has a special interest in auditory rehabilitation through hearing aid fitting and programming. He also specializes in the management of Tinnitus (Ringing/Noises in the ear). Currently, our facility is the only in the Statesville area performing Videonystagmography (VNG), an exam of vestibular function for patients with complaints of vertigo or unspecified dizziness. He has a full range of diagnostic equipment to evaluate the auditory system in infants through adults. Dr. Richardson is an active member of the American Speech-Language-Hearing Association and the American Academy of Audiology. He resides in Iredell County with his wife and two boys.
Education:
Undergraduate School:
Michigan State University in East Lansing, Michigan
Bachelor of Arts in Audiology and Speech Sciences
Graduate School:
Michigan State University in East Lansing, Michigan
Master of Arts in Audiology
Doctorate:
School of Audiology at the Pennsylvania College of Optometry
Doctor of Audiology, Au.D
Associations:
American Speech-Language-Hearing Association
American Academy of Audiology